National highways surfacing contractor
Toppesfield is the largest independent surfacing contractor in the UK, working closely with Highways England and Tier 1 contractors to deliver high-quality highways surfacing projects responsibly, reliably, and efficiently. Our expertise covers projects of all sizes, including frameworks, throughout the UK. With experience in the aviation, defence, and rail sectors, we understand the importance of time sensitivity when working on live infrastructure and we know how to ensure that the right results are delivered within the tight working windows we are allocated.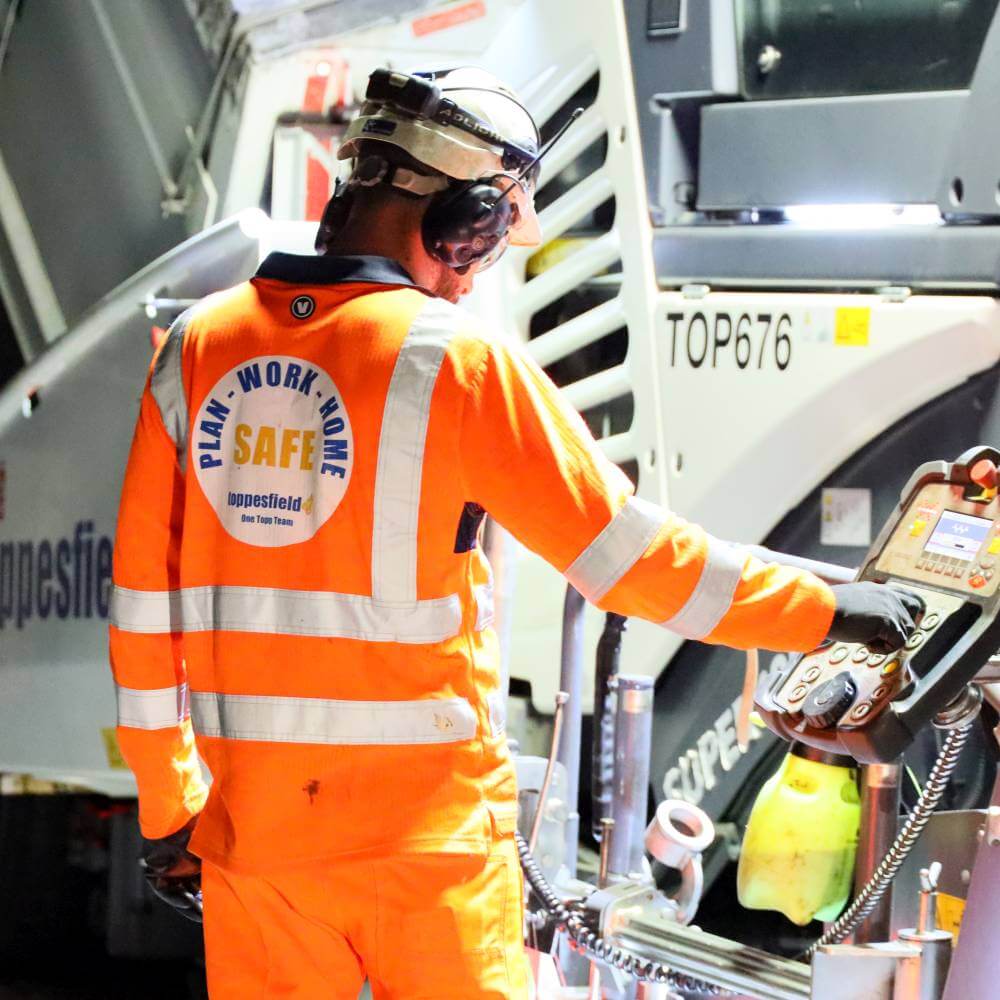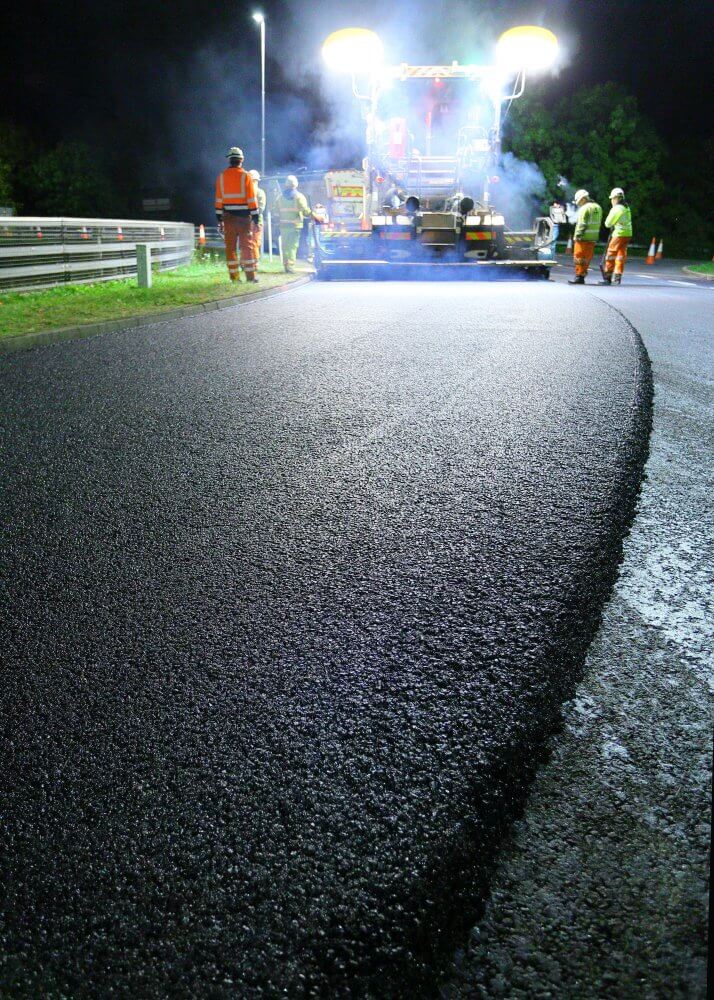 How can
Toppesfield assist the highways sector?
We are a lean business with the ability to respond quickly to the needs of our customers, ensuring they receive the professional support they need to maintain the road network and minimise disruption. Our expertise covers individual surfacing projects such as resurfacing and improvement works, as well as maintenance frameworks to ensure that we have a comprehensive understanding of the highways sector. We operate a robust self-delivery model that allows us to maintain a presence throughout the UK and provide a level of service that sets us apart from other highways contractors. We have the knowledge and skills to carry out all kinds of surfacing projects for customers in the highways sector, including:
Improvement works
Road widening
Asphalt road surfacing
Resurfacing
Frameworks
Section 278 works
Add value to your highways surfacing project
We follow a flexible, collaborative approach that is designed to add value wherever we can. The strict specifications within the highways sector ensure that the best results can be delivered for our customers by drawing on our experience to improve programme efficiency. We identify opportunities to put this into practice, advising our customers on how we can minimise disruption and ensure the best possible performance of the resulting road surface. Where required, we also have the resources to support our customers with their social value KPIs by arranging for apprentices to be part of our projects or taking steps to leave a local legacy. Within frameworks where we are able to commit to a project over a longer period we are particularly well placed to help our customers in this area.
Discuss your highways surfacing project
To see how we can meet your project's requirements in full, call 01473 829129 or email estimating@toppesfield.com to speak to a member of our team. We're always happy to meet potential customers.
Involve us in your
highways surfacing
projects
Our team can assist customers at all stages of their projects, drawing on our hands-on experience in the industry to inform their project requirements and assess practical considerations at the earliest stage. Through early contractor involvement, we're able to advise customers on the right approach to their highways surfacing project and ensure that a suitable programme is in place. Call 01473 829129 or email estimating@toppesfield.com to discuss your project requirements with a member of our team.
Benefit from our independence
As an independent surfacing contractor, Toppesfield has access to the entire UK supplier market. This ensures that our customers have greater choice and the confidence that we will source materials at the best value possible. Our self-delivery model takes advantage of the relationships we've built with our suppliers throughout the UK to source products and resources locally. As a result, wherever a project is based, we can establish a reliable supply chain with a local supplier, reduce haul time, and minimise emissions. Plus, for time sensitive projects such as those in the highways sector, our approach provides peace of mind that project delivery won't be dependent on a particular supplier.
Embrace technology and innovation
We are committed to innovation within the UK surfacing industry, embracing the latest technological developments and techniques to refine our approach and enhance our performance. We work closely with our customers in the highways sector to incorporate these innovations where possible to ensure that their requirements are met in full, every single time. Due to the lean processes we have established, Toppesfield has the resources to invest in plant on a project-by-project basis if this would be beneficial to the customer or the asphalt surface we are laying. Our technical and operational teams are always happy to explore these options with customers.
Consult our knowledge hub
The articles within our knowledge hub illustrate how we approach projects within the highways sector and ensure that our customers receive results that exceed expectations.
Explore our highways surfacing case studies
Read our case studies to learn how our approach has ensured the success of previous highways surfacing projects throughout the UK. Discover what sets Toppesfield apart and see why we're the right choice for your highways surfacing project.
Contact
Toppesfield
Call 01473 829129 or email estimating@toppesfield.com to discuss your highways surfacing project and requirements with a member of our team. We're always happy to meet potential customers and answer any questions about working with Toppesfield.