Delivering exceptional results
Regardless of project size, sector, or location
The UK's largest independent surfacing contractor
We are the surfacing contractor of choice throughout the UK, focusing on our customers' requirements at every stage and adding value wherever we can. Our knowledge and resilient self-delivery model allow us to maintain high standards and deliver the results our customers deserve, no matter where in the UK we're needed. Toppesfield has the collaborative approach required to form close partnerships with customers and suppliers, ensuring reliability and effective project delivery, every single time.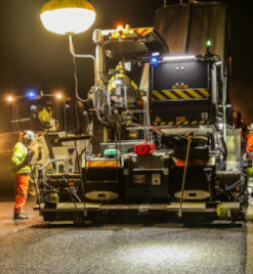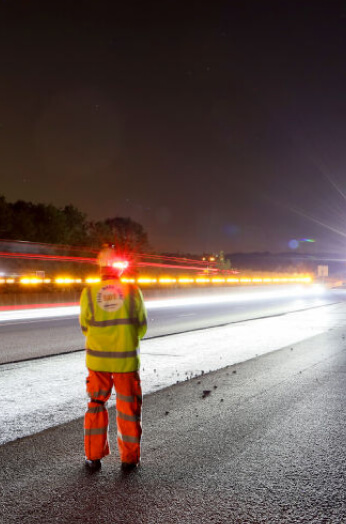 Building on our success as surfacing specialists
Our Topp26 strategy outlines the steps we're taking to ensure sustainable growth and continue building on our success. Discover where our journey in the surfacing industry is taking us.
Industry-leading surfacing contractor of choice
We've built extensive technical and operational knowledge within our team, allowing us to adapt to a wide range of sectors and provide specialist assistance. We will always invest the time and resources to ensure project success for our customers, acting as their reliable surfacing partner.
The expertise within our team informs our approach to every project. We are committed to delivering the best possible results for our customers and upholding the highest standards at all times. Our knowledge hub provides an insight into how we work and remain on top of the latest developments.
We've delivered surfacing projects throughout the UK, building expertise across a wide range of sectors. Our team's specialist surfacing knowledge is demonstrated within our case studies. These previous projects illustrate the success and flexibility of our approach.
Embracing innovation within the surfacing industry
By continually investing in new plant, embracing technology, and adopting new techniques, we ensure that Toppesfield sets new standards for the UK surfacing industry. Learn more about the critical role that innovation plays within our business.
Discuss your surfacing project
To see how we can meet your surfacing project's requirements in full, call 01473 829129 or email estimating@toppesfield.com to speak to a member of our team. We're always happy to meet potential customers.
Setting Toppesfield apart through supplier independence
As the largest independent surfacing contractor in the UK, we occupy a unique place within the industry. Our independence affords us complete flexibility when sourcing material for projects, ensuring the best material is used – not just the one we're linked to. By sourcing materials locally, we also minimise travel and haul time, reduce emissions, and deliver the best possible value for money. We are the surfacing contractor your project deserves.
Developing new surfacing solutions
We're investing in developing new surfacing solutions such as ToppBase, our own recycled product. By embracing innovation, we provide greater customer choice, reduce our impact on the environment, and ensure that performance is maintained. At Toppesfield, we are committed to pushing the surfacing industry forwards.
Wide-ranging technical
surfacing expertise
Toppesfield's highly experienced in-house technical team plays a key role in the research and development of new surfacing materials. Working closely with our supply chain, we draw on our team's experience to support projects with the detailed technical knowledge that is needed to deliver industry-leading results. As responsible surfacing contractors, we understand the importance of innovation and collaboration, using these principles to strive for exceptional results and uphold the highest standards in the surfacing industry. The combined technical and operational expertise within our team makes Toppesfield the surfacing contractor of choice for customers, regardless of sector.
Responsible surfacing specialists
Our values underpin everything we do – guiding our approach as surfacing specialists, supporting our team, and ensuring the best results for our customers, every single time.
People First
Integrity
Safety & Wellbeing
Innovation
Collaboration
Plan safe, work safe, home safe
The health, safety, and welfare of our employees is extremely important to us. Our proactive approach to planning our works in conjunction with our clients enables us to ensure they are delivered safely and ensures that our valued employees go home safe and well to their families. We are ISO 9001, ISO 45001, and ISO 14001 accredited, demonstrating the quality of our processes and our comprehensive approach to SHEQ. Our SHEQ strategy ensures that all our projects are managed effectively, delivered safely, and planned with a focus on sustainability. Alongside a detailed training programme and proactive PPE procurement scheme, we have embraced Re-flow's site management software to monitor our performance, provide complete oversight, and enable instant feedback among our gangs and customers. Discover how Toppesfield's approach to Safety, Health, Environment, and Quality makes us the right choice for surfacing projects throughout the UK.
Precise project management
Our experience within the UK surfacing industry ensures that our projects are precisely managed from start to finish, giving our customers complete confidence that their surfacing will be completed on schedule and to the highest standard. We frequently carry out high risk, time sensitive projects on live infrastructure within the highways, rail, aviation, and defence sectors, demonstrating our ability to deliver the results our customers require, within the tight working windows that are available to our team.
Contact
Toppesfield
Call 01473 829129 or email estimating@toppesfield.com to speak to a member of our team and discuss how we can add value to your surfacing projects. We're always happy to answer questions and meet potential customers.