Nationwide leisure surfacing contractor
We work closely with customers in the leisure sector, providing bespoke surfacing solutions throughout the UK using our extensive network of gangs, suppliers, offices, and depots. Our independence from material suppliers ensures that we have complete flexibility when sourcing the right product for a project's requirements. No matter the size or location of a surfacing project, the expertise within our team ensures that we always deliver exceptional results. The attention to detail within our team makes us the right choice for leisure projects with a focus on appearance, ensuring that your finished surfacing will create the right impression for your customers, every single time.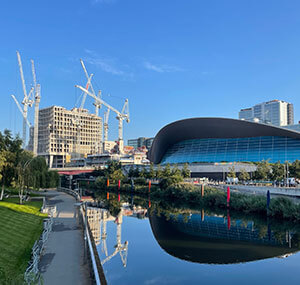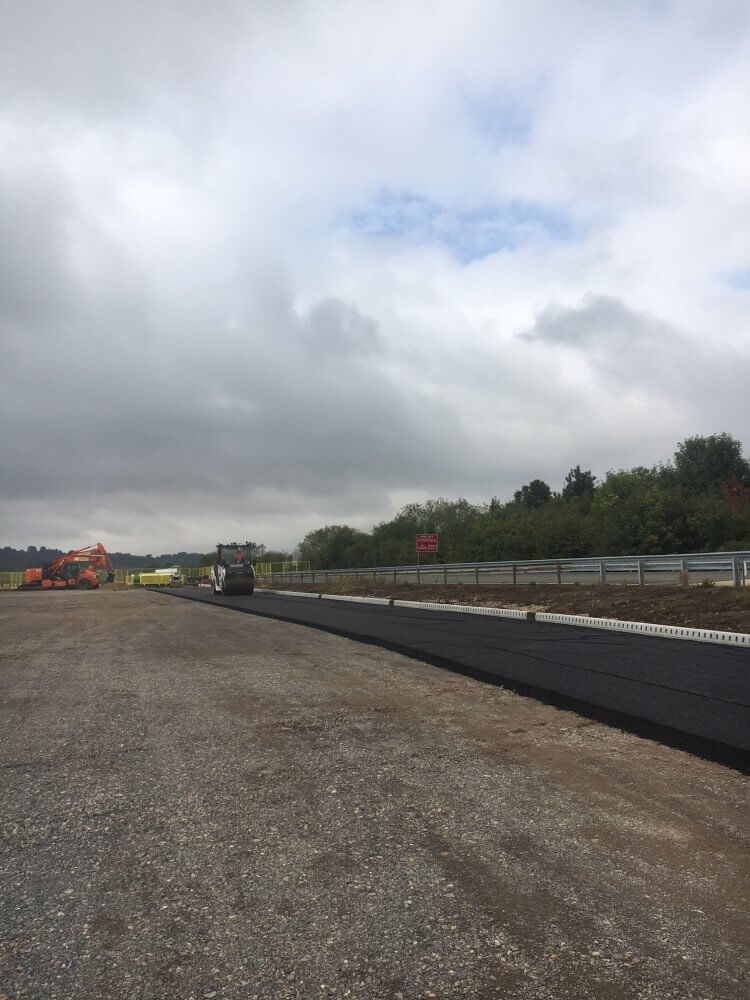 How can
Toppesfield assist the leisure sector?
We've developed extensive experience within the leisure sector, successfully completing a wide range of projects for our customers. Our flexible, collaborative approach ensures that projects can be managed effectively from start to finish, minimising disruption and meeting customer requirements in full. Surfacing requirements within the leisure sector can be highly varied, covering environments such as:
Shopping centres
Retail parks
Gyms
Pathways
Add value to your leisure surfacing project
We are always striving to add value within our customers' projects. The technical and operational expertise that we retain within our team allows us to identify opportunities where material choice or the efficiency of the programme can be improved. We pass these cost and time savings along to our customers in the leisure sector, ensuring that the surfacing solution we recommend will deliver the best possible performance.
Discuss your leisure surfacing project
To see how we can meet your project's requirements in full, call 01473 829129 or email estimating@toppesfield.com to speak to a member of our team. We're always happy to meet potential customers.
Involve us in your
leisure surfacing
projects
Our team can advise customers on their surfacing requirements at all stages of a project. Early contractor involvement allows us to identify elements of a brief or tender submission that could be improved, allowing our customer to draw upon our extensive experience in the industry. This is particularly true of larger projects where the interaction between surfacing elements such as car parks, access roads, and pathways may benefit from being considered at an early stage. Call 01473 829129 or email estimating@toppesfield.com to discuss your requirements with a member of our team.
Benefit from our independence
As the UK's largest independent surfacing contractor, we aren't tied to material suppliers. This grants our customers access to the entire market when selecting materials for their leisure surfacing project, ensuring that the best-performing and most cost-effective choice can be made. By taking advantage of our close relationships with suppliers throughout the UK, we also ensure that material can be sourced locally, minimising haul time and reducing emissions.
Embrace alternative materials
Innovation is one of the core values that drives our approach. From continual investment in plant through to funding the development of new materials such as our recycled product, ToppBase, we ensure that we remain at the cutting edge of technology. For leisure projects where a reduction in costs and emissions may be beneficial, ToppBase, is an excellent base course option.
Consult our knowledge hub
Our surfacing expertise delivers exceptional results within the leisure sector. Explore our knowledge hub to see how our approach informs our projects.
Explore our leisure case studies
Our case studies demonstrate how we approach projects, providing an understanding of the contribution Toppesfield can make. Discover what sets us apart and see why we should be the chosen contractor for your leisure surfacing project.
Contact
Toppesfield
Call 01473 829129 or email estimating@toppesfield.com to discuss your leisure surfacing project and requirements with a member of our team. We're always happy to meet potential customers and answer any questions about working with Toppesfield.