Nationwide education surfacing contractor
We work closely with customers throughout the UK's education sector, delivering bespoke surfacing solutions within schools, universities, and colleges. No matter the size or location of a project, our customers benefit from our collaborative approach and attention to detail, ensuring that every requirement is met in full. Whether we're working with a main contractor as part of a larger project or directly with a school, we tailor our approach to deliver exceptional results and a highly personal customer experience.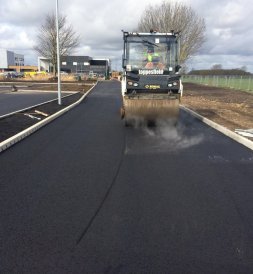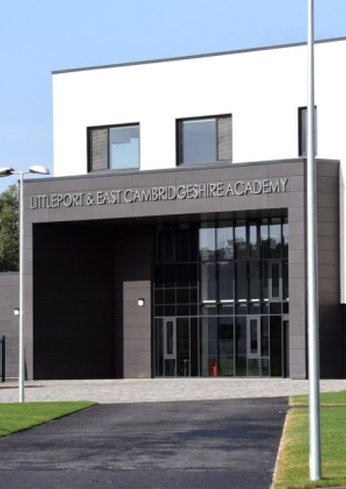 How can
Toppesfield assist the education sector?
Our team is highly experienced. We've worked on surfacing projects throughout the UK and within a wide range of educational settings. Combining technical and operational expertise, we manage projects from start to finish and maintain a focus on quality and value for money at every stage of the process. Speak to a member of our team to discover why we're the right choice for surfacing projects within:
Schools
Universities
Colleges
Add value to your education surfacing project
We will add value to your surfacing project however we can. By drawing on the experience within our team, we embrace opportunities to improve the efficiency of a programme or recommend a superior material choice. Our team understands the importance of delivering the right solution within your budget and will ensure that all your requirements are met, working out of term time where required.
Discuss your education surfacing project
To see how we can meet your project's requirements in full, call 01473 829129 or email estimating@toppesfield.com to speak to a member of our team. We're always happy to meet potential customers.
Involve us in your
education surfacing
projects
We're happy to assist our customers at every stage of their project. By consulting us during the initial planning stage, we can help to refine your project's requirements and ensure that an effective programme is implemented. Within the education sector, this ensures that appropriate control measures will be in place to segregate our operations from the public and that an effective strategy for material and plant delivery can be discussed if there are restrictions in place. Call 01473 829129 or email estimating@toppesfield.com to discuss your requirements with a member of our team.
Benefit from our independence
Toppesfield is the largest independent surfacing contractor in the UK, allowing us to source the right material for a project, every single time. The freedom to choose from the entire supplier market ensures that we can always present customers with the best surfacing solution for their requirements and at the most competitive price. Without a commitment to individual suppliers, we are also able to source materials locally, minimising haul time, reducing emissions, and ensuring reliable supply chains are in place.
Embrace alternative materials
We incorporate the latest techniques and technological developments within our approach, innovating within the surfacing industry and providing greater choice for our customers. We've developed our own product, ToppBase, that recycles road planings into a base course whilst matching the performance of fresh asphalt. This reduces carbon emissions by up to 90%, repurposes material that would otherwise have been classified as hazardous waste, and allows our customers to reduce their costs. As part of your education surfacing project, ToppBase could be the ideal option for car parks , internal access roads, and pathways.
Consult our knowledge hub
Our knowledge hub provides an insight into our approach and demonstrates how we maintain the highest standards within our projects. Discover how our expertise informs projects within the education sector.
Contact
Toppesfield
Call 01473 829129 or email estimating@toppesfield.com to discuss your education surfacing project and requirements with a member of our team. We're always happy to meet potential customers and answer any questions about working with Toppesfield.