Nationwide rail surfacing contractor
As a specialist surfacing contractor, Toppesfield works closely with customers in the rail sector on new infrastructure and resurfacing projects. The complexity of these projects has allowed us to build in-depth rail expertise within our team, making us a reliable choice for packages of work with tight delivery windows and challenging requirements. With RISQS membership and trained PTS operatives among our foremen and supervisors, we're prepared to uphold rigorous health and safety standards during projects of all sizes throughout the UK.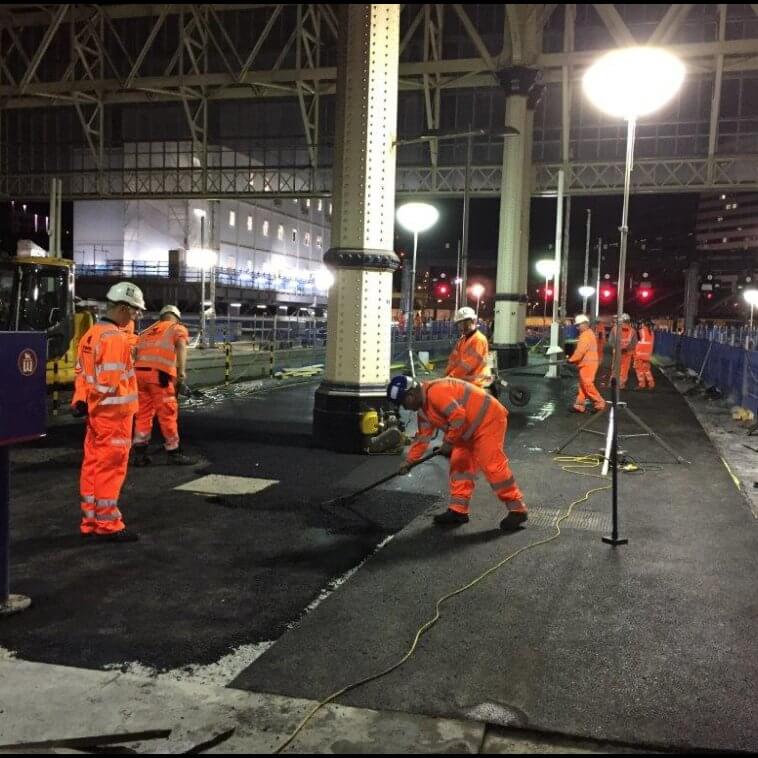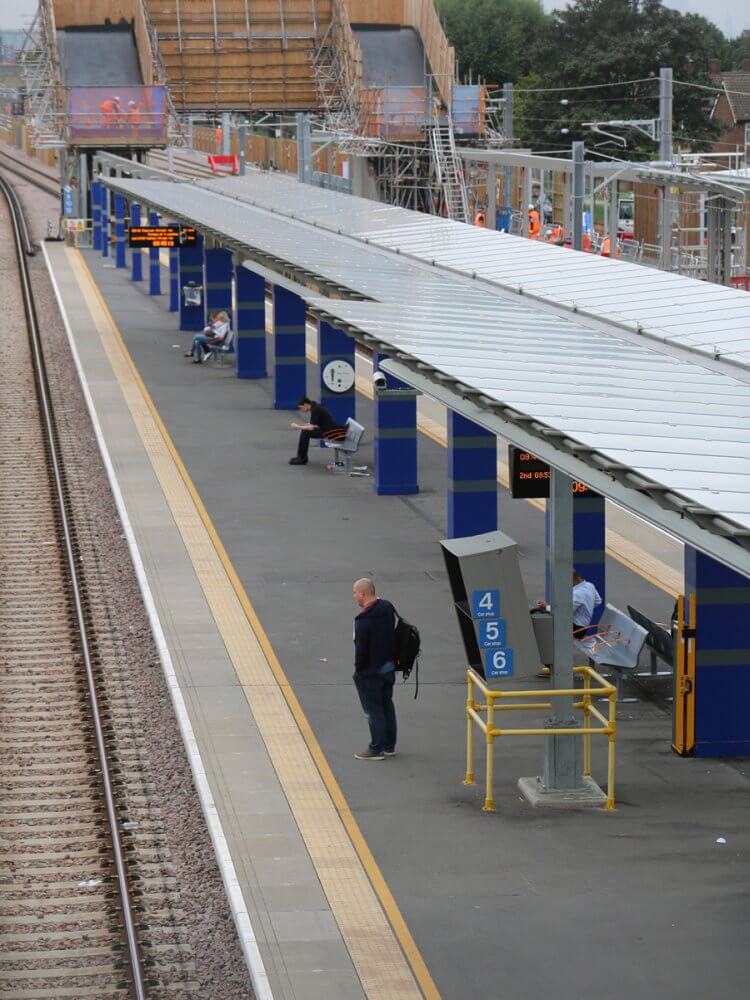 How can
Toppesfield assist the rail sector?
We know that rail surfacing projects are time sensitive and we understand how to deliver exceptional results within the allocated delivery window. As one of the last jobs to be completed during a railway project, we remain flexible so that our surfacing programme can accommodate changes in timing and scope. The attention to detail amongst our operatives ensures that we provide a high-quality surface that complies with all our customer's requirements. When time is of the essence and trip hazards are unacceptable, we're the right choice of surfacing contractor to guarantee smooth project delivery. We typically work on rail projects involving elements such as:
New rail infrastructure
Platform renewals
Platform extensions
Access roads
Station car parks
Add value to your rail surfacing project
We identify opportunities to add value to projects wherever we can. By improving the efficiency of the programme or advising on material requirements we can maximise the working window and ensure the best possible outcome for our customers. Access limitations are a common challenge within rail surfacing projects; we can overcome these, using bespoke solutions such as transporting equipment and materials using the track or opting for a material that remains workable for longer. For major rail projects, we also have the resources to assist with social value KPIs, lending our support through initiatives such as assigning an apprentice to the project.
Discuss your rail surfacing project
To see how we can meet your project's requirements in full, call 01473 829129 or email estimating@toppesfield.com to speak to a member of our team. We're always happy to meet potential customers.
Involve us in your
rail surfacing
projects
The complexity of projects in the rail sector makes early contractor involvement invaluable. Drawing on the expertise within our team, we can assess practical considerations, advise on a suitable programme, and help to refine project requirements. The sooner we can familiarise ourselves with a project, the quicker we can ensure that the right arrangements are in place to produce the desired results. Call 01473 829129 or email estimating@toppesfield.com to discuss your rail surfacing project with a member of our team and discover how we can add value.
Benefit from our independence
We are an independent surfacing contractor with the ability to source materials from the entire UK market, ensuring greater choice and superior value for our customers. We follow a self-delivery model, sourcing materials locally to make sure that, wherever a project is based, a reliable supply chain can be established. This also provides a number of additional benefits: haul time is reduced, emissions are minimised, and local talent is supported. We've developed close relationships with suppliers throughout the UK to ensure that we aren't dependent on particular suppliers for the successful delivery of a project.
Embrace technology and innovation
By retaining a focus on innovation as one of the values that guides us, we've been able to incorporate the latest techniques and technologies within our approach. Within the rail sector, this gives our customers confidence that we'll be able to find a cost-effective and practical solution to their requirements, no matter how challenging they may be. We also have the resources to invest in project-specific plant if required, demonstrating our commitment to delivering the best possible results for our customers. If there are ways to enhance the delivery of a project or the performance of the surfacing we're laying, we'll always be happy to explore these options.
Consult our knowledge hub
Our knowledge hub illustrates the surfacing expertise within the Toppesfield team. Discover how our approach ensures that projects within the rail sector are completed to the highest standard.
Explore our rail case studies
Potential customers can read our case studies to learn more about our approach to rail surfacing projects. See what sets us apart from other surfacing specialists and find out exactly what makes us the team your surfacing projects in the rail sector require.
Contact
Toppesfield
Call 01473 829129 or email estimating@toppesfield.com to discuss your rail surfacing project and requirements with a member of our team. We're always happy to meet potential customers and answer any questions about working with Toppesfield.