Innovation is one of the values at the core of our approach, allowing us to challenge existing methods and refine the quality of our workmanship and processes. Our investments in new technology and techniques ensure that we are always enhancing the performance of our gangs and setting new standards for the UK surfacing industry.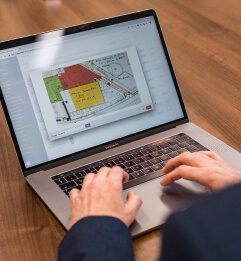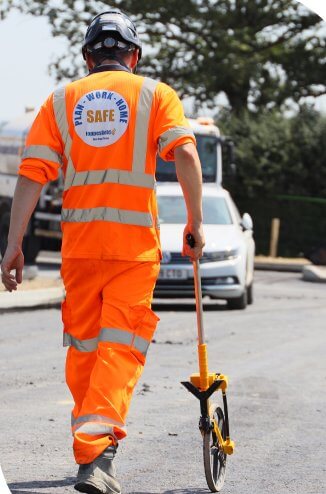 Adding value
to projects
Investing in innovation allows us to deliver better results for our customers and maintain a competitive advantage. This is a key aspect of our commitment to quality; no matter the size, sector, or location of a project, we will seek to add value through:
Where appropriate, we will work closely with customers to suggest alternative product solutions that are a better fit for their requirements. Drawing on our in-house technical expertise, we can add value by ensuring you make the right material choice, whether you wish to increase durability, reduce environmental impact, or maximise your budget.
The operational expertise within our team allows us to identify opportunities where a programme of works can be amended to benefit our customers. This can take a variety of forms, from investing in equipment to adopting new techniques such as echelon paving. Where possible, we will suggest an approach that delivers the results you need more efficiently.
Early contractor involvement
Our expertise can inform your approach from an early stage. Whether you're a client putting together a programme of works or a contractor bidding for a tender, our team can help you understand how to meet the requirements of a project in full. From practical considerations through to identifying the most efficient or sustainable options, take advantage of the technical and operational experience within our ToppTeam.
Investing in plant
Investing in plant allows us to deliver the results our customers deserve, providing the benefits of the latest technological developments as well as increased efficiency and reduced emissions. If there's a piece of equipment that can complete a project to a higher standard, we're always prepared to explore the possibilities.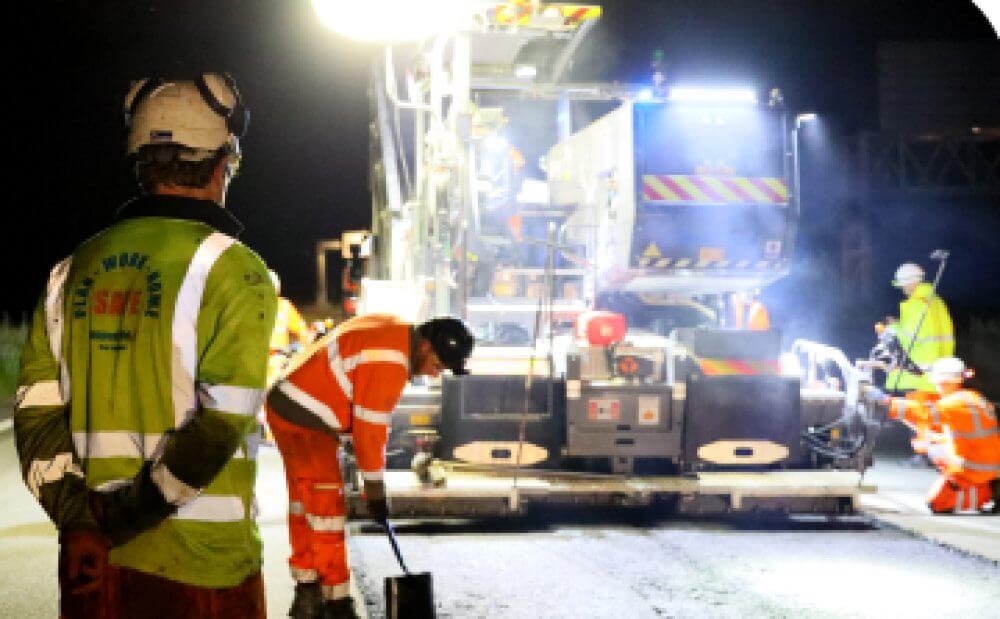 Automated Quality Assurance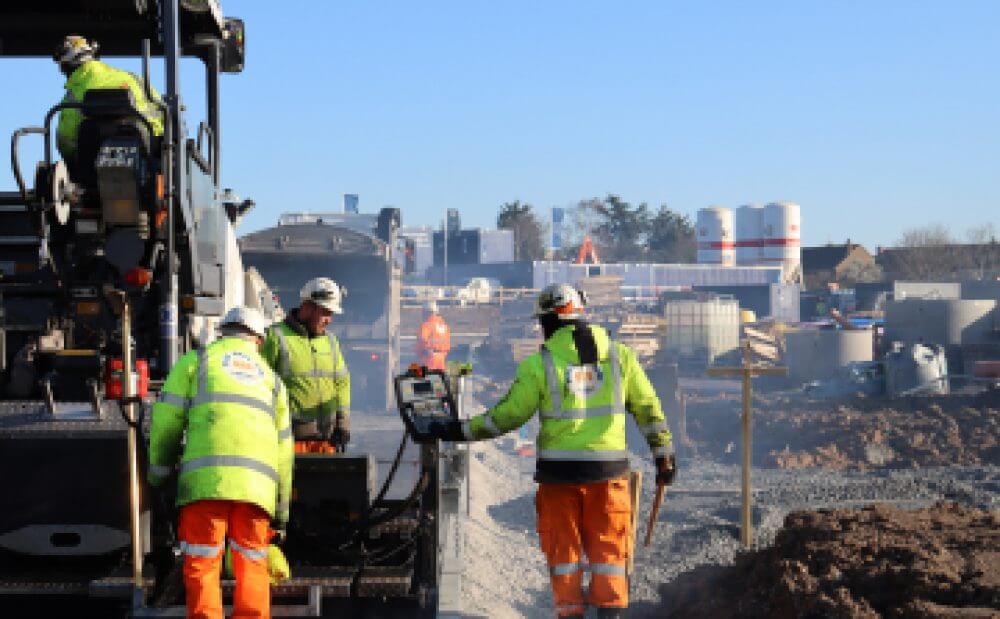 Integrated Paver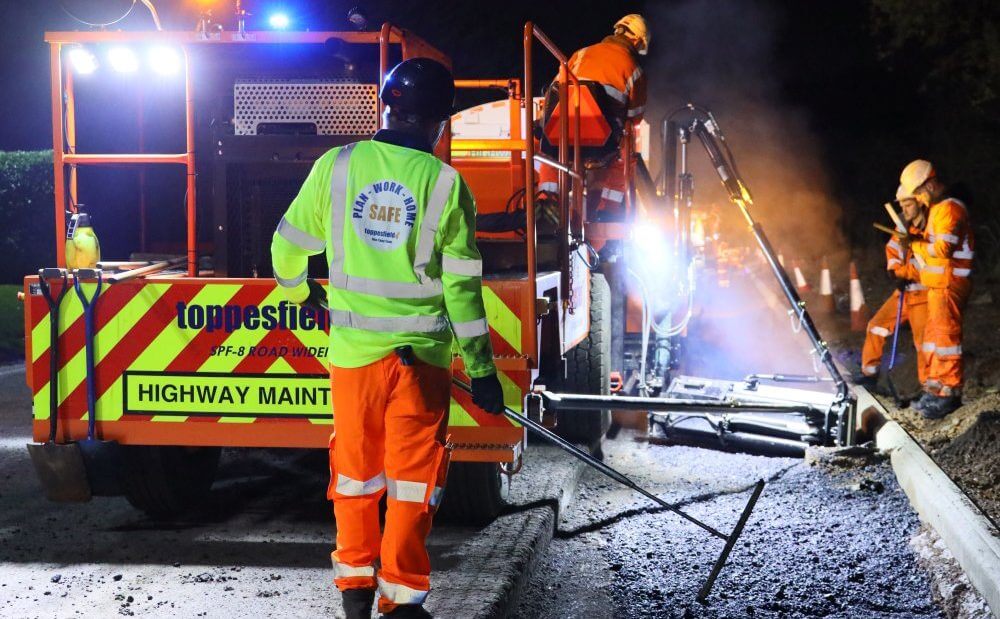 SPF-8 Road Widener
Developing new materials
Investing in the development of new materials, such as our recycled product ToppBase, helps us present our customers with the right solution to their requirements. Our independence ensures that we can always source the best product for each project, with no commitment to individual suppliers. By developing new product solutions, we provide greater customer choice and encourage the adoption of low carbon alternative materials.
Contact
Toppesfield
Call 01473 829129 or email estimating@toppesfield.com to see how our innovative methods and technologies can add value to your surfacing projects. Our expert team are always happy to answer any questions.