We pride ourselves on the charitable nature of our business and look to support local causes wherever possible. Since we were established in 2004, supporting local communities through sponsorships and charitable donations has always been fundamental to Toppesfield. As the company has grown, so has our commitment to social value.
Supporting local communities
We are proud to support causes across the UK through sponsorships, donations, fundraising, and the delivery of works free of charge.
Learn more about some of our recent activities in these areas.
Roman Drew, aspiring motocross champion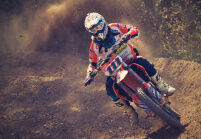 Roman Drew started riding a motorcycle at the age of 2 and has loved racing his 50cc bike ever since. Toppesfield have proudly sponsored Roman since 2018 and look forward to seeing him achieve great things as he moves up to 65cc bikes and continues to compete in events. His father, Lewis Drew, is one of our operatives and has commented on the sponsorship, saying "It has been great to see Roman develop as he moves up to bigger bikes. He hopes to be a pro one day and compete in the British championships".
Reading RFC and the Berkshire Brigands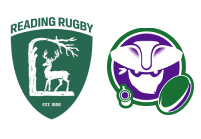 Toppesfield is proud to support and sponsor Reading RFC. We became shirt sponsors for the Berkshire Bridgands, the county's first mixed ability rugby team. The Brigands were inspired by a young man with Down Syndrome, Duncan Stonehouse, who wanted to play competitive contact rugby alongside his brother. The community team welcomes players with conditions that have traditionally been barriers to the sport, such as learning disabilities and autism, and allows them to play alongside experienced players. This lets everyone enjoy great rugby and experience the joy of the sport, whilst also providing social opportunities for players and respite for parents and careers.
Coggeshall Cricket Club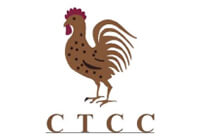 Coggeshall Town Cricket Club has been a fundamental part of the town for more than 100 years, allowing local residents to indulge their passion for cricket. During the Covid-19 pandemic, the club saw an opportunity to renovate its facilities in preparation for the end of lockdown restrictions. Toppesfield supported the club in the construction of four new batting nets. These nets were opened to the club's junior divisions, producing an incredible positive impact on the mental and physical wellbeing of the players. Local residents also invited neighbouring clubs to use the new facilities.
The Prince's Trust – Future Steps Challenge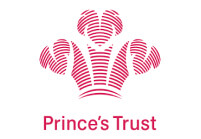 The Prince's Trust work with young people aged 11 to 30 throughout the UK. Their mission is to offer opportunities to inspire young people to build their confidence and start a career. In 2021, Toppesfield supported the Prince's Trust by taking part in their Future Steps Challenge. Recognising the importance of exercise and its benefits on physical and mental health, more than 75 members of our ToppTeam raised money in February 2021 by walking 10,000 steps per day. Nearly £5,000 was raised for the charity as a result. A senior member of our management team also volunteers as a Prince's Trust mentor, supporting the growth and development of entrepreneur businesses.
Onside Youth Zones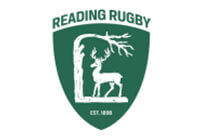 Working with the Collaborative Learning Circle (CLC), Toppesfield raised money for Onside Youth Zones, an organisation that strives to offer young people the opportunities they need to explore their potential. The charity calculates that £2.06 of social value is generated for every £1 spent running their facilities. Two members of our ToppTeam embarked on a three-day challenge to canoe from Fort William to Inverness, a journey of 60 miles. Their efforts raised more than £70,000 for the Onside Youth Zone in Warrington.
London Marathon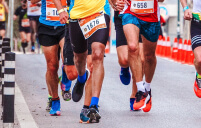 In 2019, seven members of our ToppTeam ran the London Marathon, including Matthew Pryor (Chairman), Bill Pryor (Managing Director), and George Pryor (Sales Director). Their efforts raised more than £50,000 for various charities, such as Breast Cancer Care.
Access road for the Steward family
We were thrilled to resurface the Steward family's road free of charge so that their children, Imogen (8) and Jasper (2), could play safely in their wheelchairs. Imogen and Jasper both have severe neurological conditions which require mobility devices to assist them. The family often use the private court which they share with their neighbours to play. Unfortunately, due to the poor condition of the road surface it was becoming increasingly difficult and unsafe for them to do so.
James Beckham, who worked hard with his team to hand lay the new surface, said "seeing the children come out once the works were completed and watching Imogen operate her wheelchair safely on the new surface was extremely heart-warming. Being able to help the family gave me incredible pride in my work and for Toppesfield'.
Charles Steward thanked the team, stating "what a wonderful, polite, hard-working, and engaging group of workers you have. All of them were so interesting, funny, and enthusiastic about their work. It was a privilege to be able to chat with them and watch them go about their work with such pride".
Supporting our ToppTeam
Our commitment to social value extends to supporting our ToppTeam, ensuring that they receive regular opportunities to develop within their roles, pursue charitable interests, and improve their wellbeing.
Training
Training opportunities are advertised and promoted within our workforce to ensure that everyone has equal opportunity to develop their skills. Existing qualifications are managed and monitored to enable the renewal of competencies. This keeps our people and communities safe.
Wellbeing
We are committed to the wellbeing of our team members, establishing initiatives such as our Employee Assistance Programme and utilising Re-flow reporting to enhance our health and safety performance. To date, this has resulted in a 58% reduction in the number of days lost through injury. We are also proud to have received a number of health and safety awards, including Transport for London's supplier award for road safety. As well as physical health, our Topp26 strategy is also developing our approach to mental health. We are investing in training so that all our offices and gangs have a qualified mental health first aider by 2026.
Volunteering
All our employees receive one paid day per year to undertake a volunteering activity and make a meaningful contribution to a community programme where they live. We empower our ToppTeam to play a key role in their communities and live our values.
Contact
Toppesfield
Call 01473 829129 or email estimating@toppesfield.com to ask any questions about our commitment to social value and to discover how we're supporting local communities. We're always happy to discuss our activities in this vital area.