Nationwide sports surface contractor
We work on sports surfacing projects of all sizes, from local sports clubs through to professional stadiums and training grounds. Our team of sports surfacing experts has successfully delivered projects at sports facilities throughout the UK, tailoring our approach to customer requirements and the strict specifications outlined by industry bodies such as Sports England. The precision that is needed to deliver a compliant indoor or outdoor sports surface requires a team with extensive experience and state-of-the-art resources. No matter the size, location, or complexity of a project, Toppesfield will deliver exceptional results, every single time.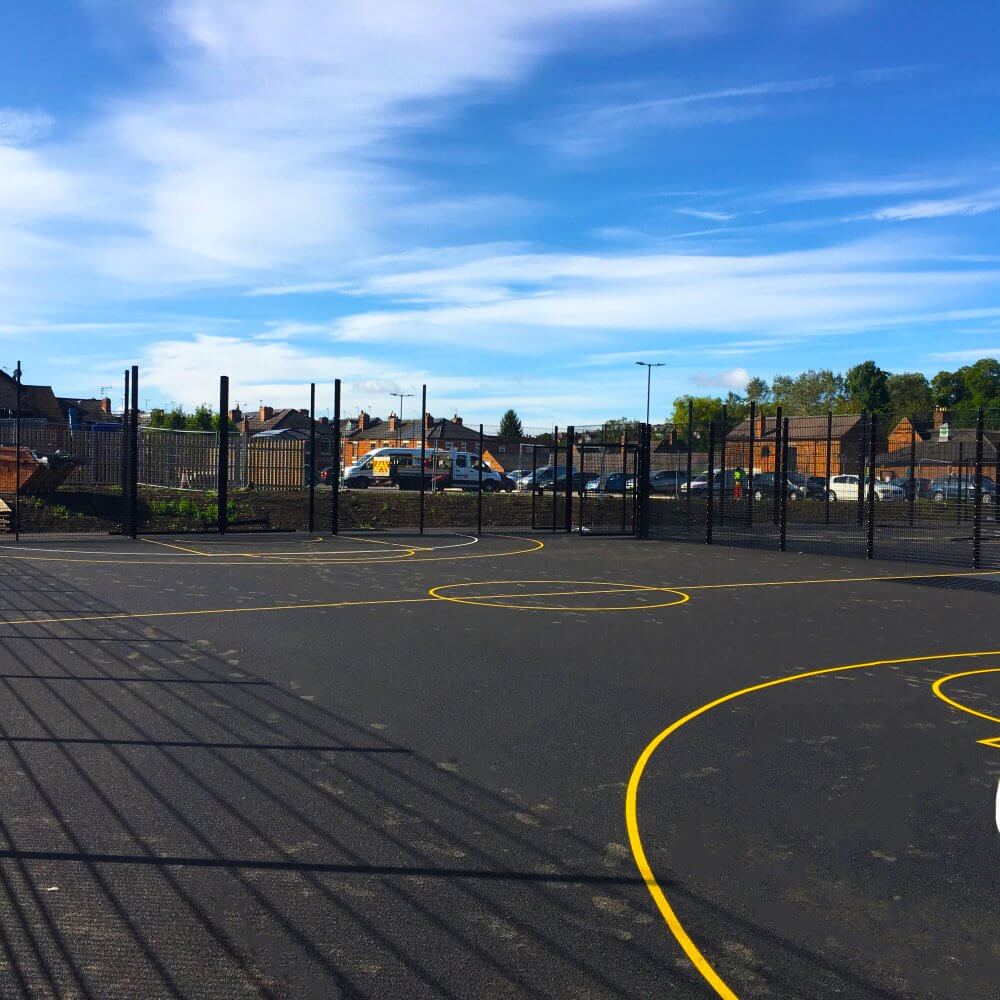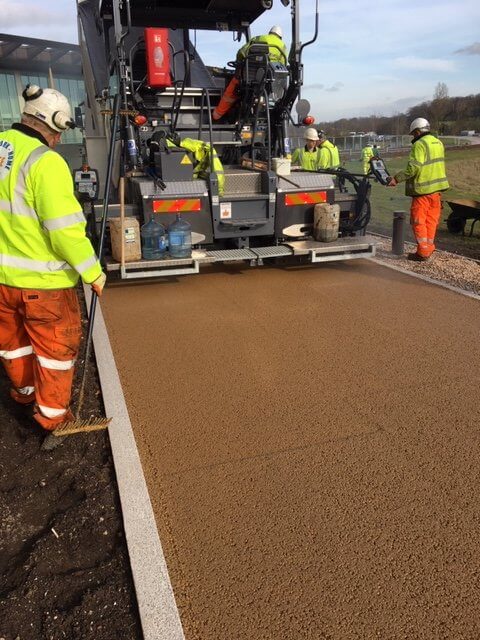 How can
Toppesfield assist with specialist sports surfaces?
We work closely with our customers to understand their requirements and ensure that these are met within the strict specifications that are required within this sector. We understand the importance of delivering a high-performance, minimal tolerance surface within many types of sports, ensuring that players have access to the facilities they require and avoiding unnecessary disruption. Sports surfaces require close attention to detail to produce results within the specified tolerances. We have the resources, equipment, expertise, and processes in place to ensure that these projects are delivered successfully.
Add value to your sports surfacing project
The extensive experience within our team allows us to identify opportunities to add value to sports surfacing projects by increasing programme efficiency. Our investment in specialist plant, combined with our understanding of the practical considerations involved in a surfacing project allow us to optimise our working window and enhance the performance of the surfaces we lay.
Discuss your sports surfacing project
To see how we can meet your project's requirements in full, call 01473 829129 or email estimating@toppesfield.com to speak to a member of our team. We're always happy to meet potential customers.
Involve us in your
sports surfacing
projects
Through early contractor involvement, we can play a role within your project from the earliest possible stage. Our thorough understanding of a wide range of industry body requirements allows us to advise customers on the right approach. We have the expertise needed to understand the needs of your surface and ensure a suitable programme is devised to deliver the necessary performance and compliance. Call 01473 829129 or email estimating@toppesfield.com to discuss your requirements with a member of our team.
What sets Toppesfield apart from other sports surfacing companies?
We are an independent surfacing contractor with the ability to source materials from the entire UK supplier market. Our team has built close relationships with suppliers throughout the UK, ensuring that we can source materials locally, no matter where a project is based. For our customers, this provides the reassurance that we can establish reliable supply chains, minimise haul time, avoid emissions, and secure the best possible price. The precision involved in sports surfacing makes these projects high risk, since perfection is required to produce the desired performance. Our processes and robust self-delivery model ensure that potential complications are accounted for and eliminated.
Embrace technology and innovation
One of our core values is innovation. We embrace the latest technological developments and techniques, seeking to enhance our performance and deliver the best possible results for our customers. For sports surfacing customers, our ability to invest in specialist plant provides confidence that exceptional results can be achieved within the strict working windows that are available to our teams. If there's an opportunity to improve the performance of your sports surface, our team will be happy to discuss the possibilities. We invest in equipment and training to utilise laser level paving when working on areas which require minimal tolerance so that we can guarantee the best result for you sports pitch.
Consult our knowledge hub
The articles within our knowledge hub provide an insight into our approach and the high standards we uphold. Discover how our team uses their expertise to deliver results that exceed expectations.
Explore our sports surface case studies
Our sports surface case studies demonstrate the contribution Toppesfield can make to these specialist projects. Discover the difference that our approach can make and see the exceptional results we have delivered for previous customers.
Contact
Toppesfield
Call 01473 829129 or email estimating@toppesfield.com to discuss your sports surfacing project and requirements with a member of our team. We're always happy to meet potential customers and answer any questions about working with Toppesfield.