SPF-8 Road Widener
An innovative approach to asphalt delivery.
The first of its kind in operation in the UK, the Toppesfield SPF-8 Road Widener brings an innovative approach to the delivery of asphalt, cement, and granular materials.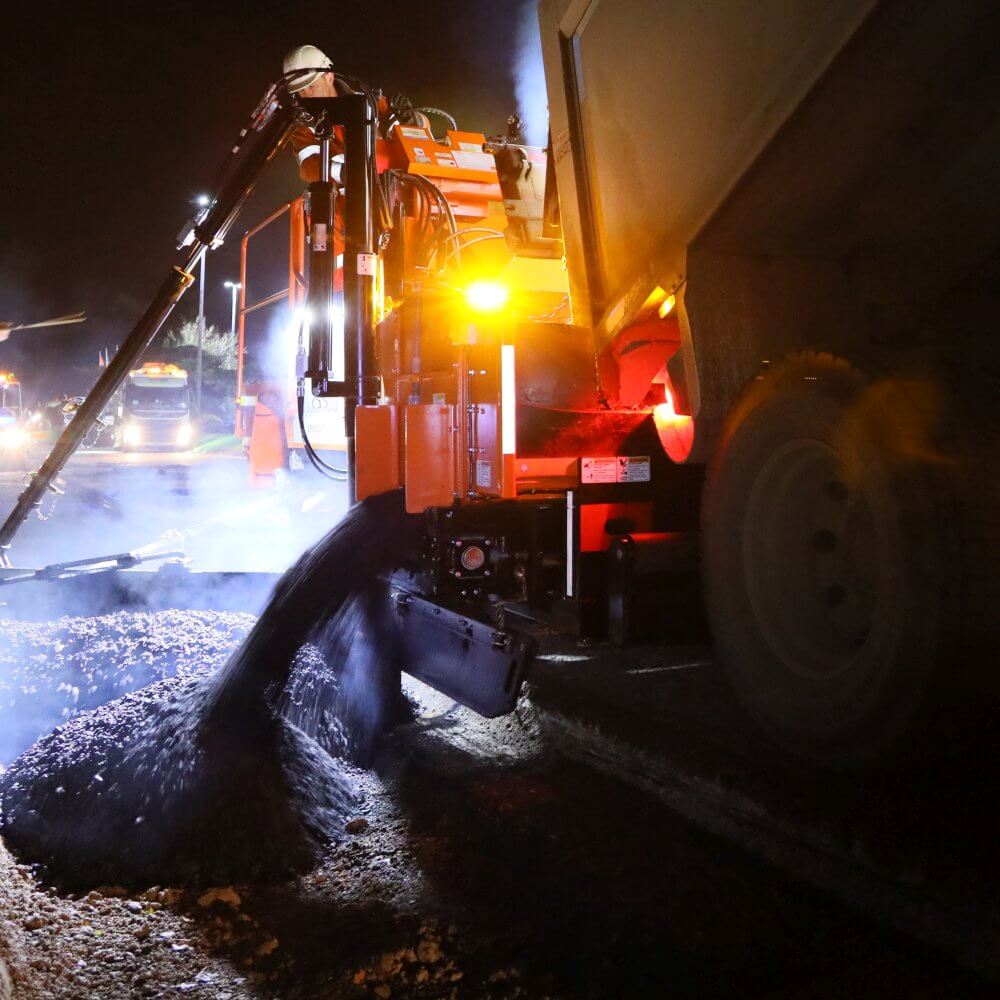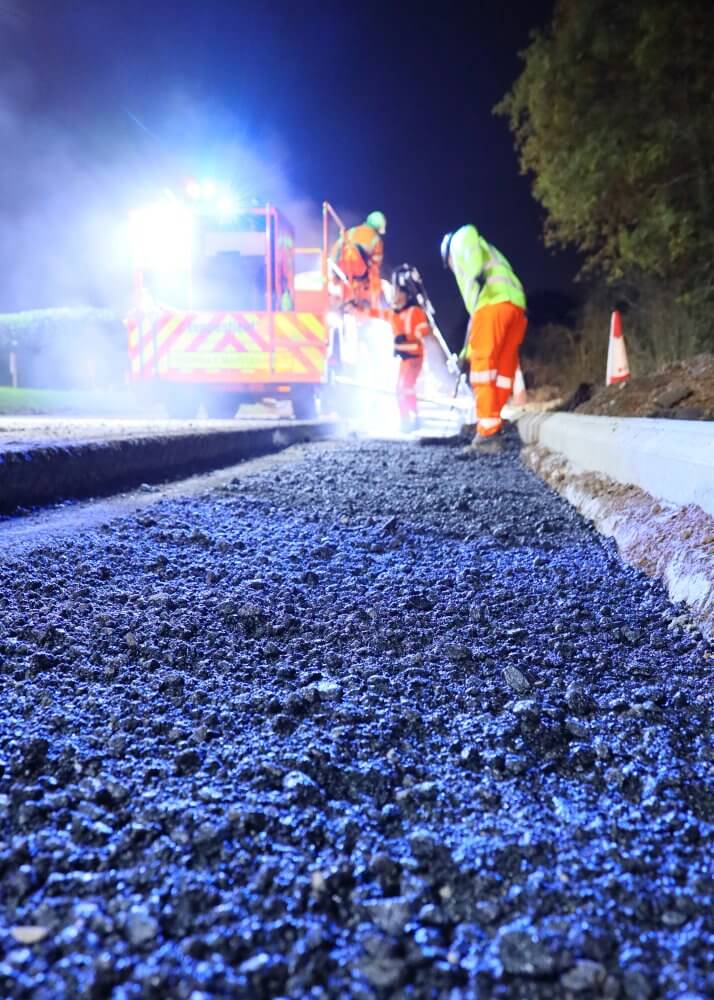 The SPF-8 Road Widener has the capability of laying material 2.5 meters either side of its central hopper. With hydraulic push rollers situated at the front of the plant, this allows material tippers to be pushed along for a consistent supply. This means less cold joints in the delivery, increasing the structural quality and durability of the pavement. The hopper has a capacity of holding 5 tonnes of asphalt meaning the SPF-8 Road Widener is able to deliver to narrow or restricted areas where a tipper may not be able to reach, eliminating the need to double handle materials, guaranteeing a more consistent material laying temperature.
This approach means that the plant is ideal for road widening, central reservation construction, cycleways and footpath delivery, offering greater productivity and versatility than the more traditional and labour-intensive methods.
The Toppesfield SPF-8 Road Widener results in greater delivery efficiency leading to programme enhancements and, due to a reduction in labour and plant requirements, increased site safety.
Benefits
Reduced material waste
Safer working environment
Increased delivery productivity
Consistent material laying temperatures
Improved management of material deliveries
Reduced plant requirements
Contact
Toppesfield
Call 01473 829129 or email estimating@toppesfield.com to speak to a member of our team and discuss how we can add value to your next project. We're always happy to answer questions and meet potential customers.